2 Bedroom
---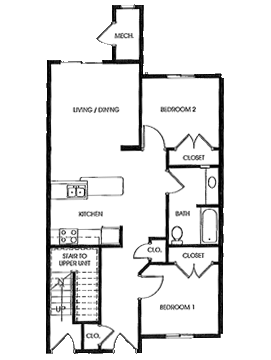 2 BEDROOM
---
Your college years are all about making the most of your mind, so shouldn't your living environment be stimulating too? Nothing compares to Northland Flats when it comes to style. Located just south of the Ferris State Ice Arena. What's not to love?
A spacious flat-style apartment with room for roommates, but also with your own private, secure space. Wireless internet access. All at a price that won't bust your budget.
Homework, research, or just plain surfing the net is simple at Northland Flats. Each apartment is hooked up with wireless access, so you can roam anywhere and not be tied to the wall with cables.